Some ghostly things can happen when you're looking to buy a home in and we're not talking about Hocus Pocus. If they are found, they can turn your dream home into a nightmare.
Some ghostly things can happen when you're looking to buy a home in North London and we're not talking about Hocus Pocus. If they are found, they can turn your dream home into a nightmare. Choosing whether to have a home survey is not like deciding whether to choose a trick or a treat, a survey gives you the truth about what may be hidden within the walls, and an insight into what gory offerings the house you want to buy may unravel in the future. It's not something that should be feared; no matter how scary the outcome of the survey may seem, often the diagnosis is far worse than the reality. Yet, ignoring the importance of instructing a home survey could see you blindly buying a house full or horrors.
What's brewing
Imagine deciding to buy a car that didn't have an MOT, you would need to have a good understanding of mechanics to be able to spot any unearthly faults and know that what you're buying is not only worth the money, but also safe to drive. The same goes when you're buying a home; it's your most expensive purchase, but time and time again we see people waver over having a survey undertaken in order to save a few pounds.
There are different types of surveys to suit different properties. Those that have recently been built may not need as thorough a review as a period home that is in need of renovation. At Ariston Property, we would always advise that you enlist the services of a RICS professional, who can ensure that the survey you choose fits the type of home you wish to purchase.
Home Condition Report
The first level on the survey ladder is the Home Condition Report, aimed at newer homes and those more conventional properties. Easy to understand, it uses a traffic light system of ratings to not only describe the condition of your soon to be property, but also highlights any risks and defects that are a priority to get resolved, as well as any potential legal issues.
HomeBuyer Report
This report is the most popular survey type, and suitable for most properties that are in a reasonable condition. You have a choice to make when selecting a HomeBuyer Report, you can either have just the survey or include the added bonus of a valuation.
On top of what you receive in the Condition Report, the HomeBuyer Report gives you advice on any defects, repairs and maintenance that you may need to undertake going forward. The advantage of the survey and valuation combined is the market valuation as well as the estimated costs of those repairs and maintenance highlighted in the report.
Having this information allows you to sift through the toil and trouble and decide if this home is your dream, or if in reality it's a shadowy house that has lost its shine.
Building Survey
This is the most thorough of the RICS surveys and is essential if you're considering buying an older home, or one where you may have plans to undertake some major works. When taking on a property that has the potential to become a money pit, you really need to know what you're getting into, so you're not left with spine-chilling tales of structural damage, or other issues that make your pending purchase unviable.
What could be bubbling in the cauldron (property)?
Some of the most common issues that can be discovered in a survey are structural problems, damp, asbestos, faulty drain pipes, and Japanese knotweed. Many defects could be quickly and cheaply resolved whereas others can be costly, but who pays?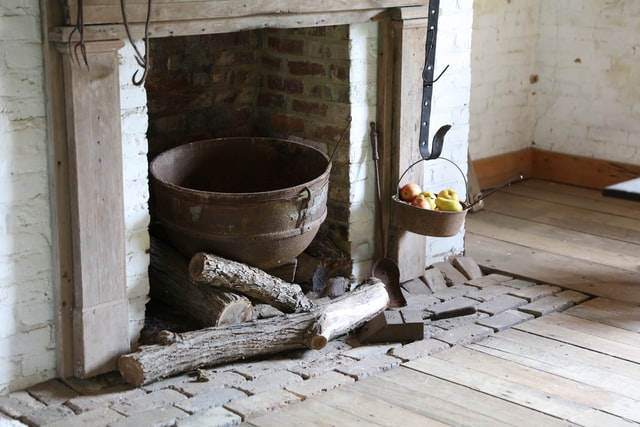 Good question, but there is no hard and fast rule. You may decide that you will take on the cost to prevent the sale going through, you may ask the seller to cover the cost, or you may wish to renegotiate the agreed asking price. The seller may not be willing to compromise, and in this situation, it's purely your decision whether to stay or go. Whatever you decide, talk through your thoughts with your conveyancer and get their advice.
"It's Halloween; everyone's entitled to one good scare."— Brackett, Halloween
However you celebrate Halloween this year, if you're buying a home make sure that the scare you have isn't because you failed to invest in a RICS survey.